BSF Group offers stunningly attractive bespoke products of a quality and finish second to none and at extremely competitive prices to suit all budgets.
BSF Group manufacture, supply and install some of the most pioneering architectural glass technology available today. Our extensive range of framing solutions includes curtain walling systems, shopfronts, doors, aluminium windows, bi-folding doors, sliding doors and glazed roofs. Our in-house expertise and industry knowledge ensure that we will find the right solutions for all individual requirements and budgets. See from our range products.
With the capacity to handle large scale assignments, we partner having worked on numerous major landmark projects. We also enjoy the smaller, bespoke appointments and approach every client with the enthusiasm and attention for commercial or residential properties.
Aluminium Roof Coping
BSF Group is proud to be an approved supplier and fitter of Alumasc Skyline Coping System. Aluminium roof coping provides an aesthetically pleasing and economic finish to a parapet wall or boundary walls. Aluminium roof copings are made specifically for each project to individual specifications, sizes and profiles
BSF Group Extraordinary Service
Why choose BSF Group?
BSF Group is one of the UK's leading specialist in design, manufacturing and installation of aluminium curtain walling, ground floor entrance systems, all types of aluminium windows & doors. With the ability to provide exceptional services and products whilst consistently excelling to meet the requirements of our growing client portfolio.
Passionate Experts
We pride ourselves on providing the best customer service. With our team offering guided support and technical advice.
Quick & Easy
Request a quote with us and our team will be able to offer you with an estimated quote.
Competitive Prices
Our in-house manufacturing and powder coating of all products ensures that BSF can offer the most competitive prices.
Here To Help
BSF Group is here to help you with advice on your projects or for general questions.
BSF Group Expert Process
With an ever-growing list of components and fixtures why not see how we can meet your requirements.
Creating the perfect look for your shop front or entrance begins at the design stage. We can design a bespoke shop front or welcoming entrance that is tailored to your specific needs using the latest computer-aided design (CAD) software. Our capabilities also include powder coating allowing you to design your entrance or shop front incorporate colours from our wide range of RAL and British standard colour palettes.
Part of our service is to do a comprehensive site survey which will look at the feasibility of different designs. For instance, it may reveal whether it would be better to use automatic swing doors instead of automatic sliding doors. It may indicate that aluminium would be a better choice for the storefront than frameless glass.
We use the latest in CAD software, you will see exactly what your project will look like ahead of time. The software produces a realistic and accurate rendition of the design and can project the cost of materials accurately as well. Changes made in the design phase of a project cost much less than during construction. Our design team will work with you during this phase to advise you on all aspects of the project and to answer any questions you might have. Our designers can listen to your concepts and ideas and turn them into tangible designs on paper that you can then adjust as needed. It is our goal to achieve a design that you are perfectly happy with and meets the needs of your business. Alternatively, BSF Group can work to any Architects design drawings and specifications.
Our in-house manufacturing and powder coating of all products ensures that BSF Group can offer the most competitive prices, whether you are a contractor, fabricator, architect, retailer, developer, local authority, office or building group. The Technology utilized throughout the designs used by BSF Group are the most up to date and are continually being amended and improved to satisfy a broad spectrum of clientele needs.
Then, our highly trained manufacturing team uses the information from the design phase to craft quality products that will be shipped to the job site. It is only then that installation begins. Our expert installers quickly go to work utilizing the professional skills for which they have been trained and also drawing on years of experience. Since everything was planned down to the last detail ahead of time in the design and manufacturing phase, we at BSF Group can minimise the time we spend on site. This means less disruption for your place of business, your customers and speedier time in service for your installation.
Hear from some of our happy clients
At BSF Group we are proud of the quality of our products, the dedication of our people and our track record over 30 years, and we like to tell everybody about them. But we'd like you to see what some of our clients have to say about us.
We have worked with BSF group on various projects over a number of years and have always found them to be extremely Reliable and Professional in their approach to our requirements. Their standard of work and finished product is outstanding and we look forward to working with them and using their services in the future.
Davco Construction Co Ltd
We have used BSF GROUP on a number of projects now and have always found their operation to be most professional. The offsite services, estimating surveying etc. is friendly and very helpful. The quality of their products is very good and cost-effective, the installation teams that have worked on our sites have always carried out their duties safely, courteously and in a timely manner.
BSF Group fitted our entrance screen sometime last year. I will no doubt be contacting BSF Group for any future glazing working. Their work was professional and punctual. Excellent finishing. Keep up the good job gents!
Taylor Freeman Kataria, Chartered Surveyors
Barking Shopfront are a very reliable customer who has always delivered a scheme within the timeframe and the standard of quality performance required.
Patrick Dowling, Ballymore Group
We had our shopfront fitted by BSF it was a very pleasant experience from the very beginning when Dave came to the site showed all the options possible and run through them with the client, thoroughly impressed with the professionalism of the specialists that resolved all the arising matters in no time. I can't thank enough for such a great service, it was a pleasure to work with BSF.
I used BSF to do curtain walling and fitting of glass office units for my project in Ilford. They provided me with a very friendly and professional service. Their prices are competitive and they did not compromise on the quality of the material that they used. Their workmanship and finishing was excellent. I would most certainly recommend them.
Robina Chohan CEO, Wentworth Housing Ltd
Extremely Competitive, friendly front of house team and can handle any job and deadline I give. Great company to work with.
Frazer Webb, Director at RDF GROUP
I have worked with Barking Shopfronts for around 10 years now and we have worked on many projects together from small domestic to large commercial. From planning to installation we find barking shopfronts extremely helpful and very knowledgeable. I would highly recommend them to anyone for any job big or small as the deal with all projects with such a high level of professionalism.
Dale Bell, Love Build Construction Limited
Barking Shopfronts is the go to firm for both Commercial and Residential installations; they are both extremely professional and pro-active. Having worked with BSF for over 15 years on a national level, we can confidently recommend them for all our glass contracts. They constantly stay up to day with advancements in technology, investments in infrastructure and commercial installation solutions.
Jas Aytan, AMC Estates Limited
BSF Group Staff Members
Expert specialists in window glazing
Our staff are here to provide you with expert and specialist advice for window glazing. We will be able to provide your project with modern architectural glazing. BSF Group has been one of the UK's leaders in the field of architectural glazing for over 30 years.
Ricky Dhesi
Managing Director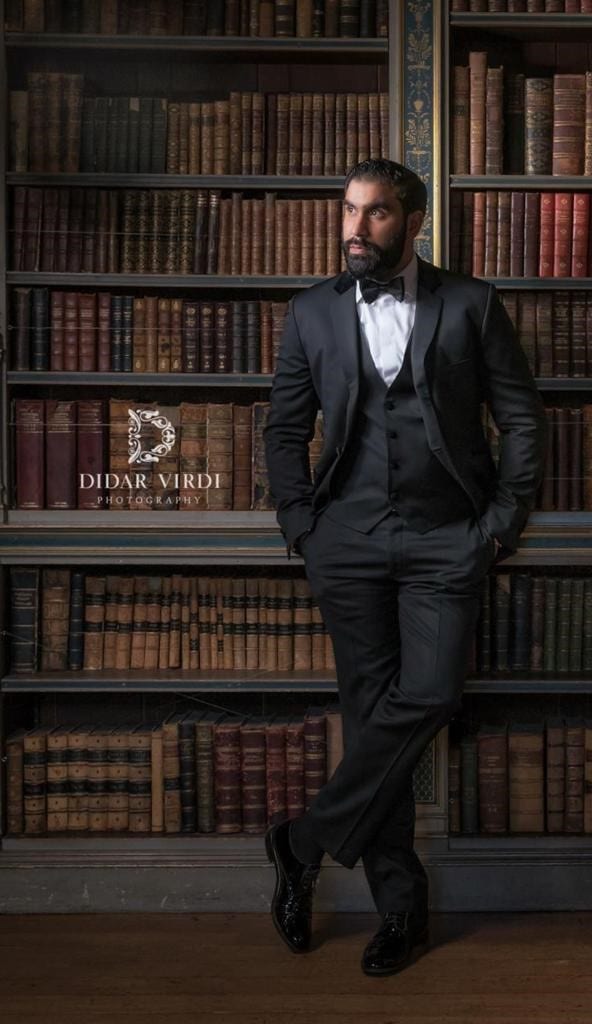 Stacey Warren-Driscoll
Senior Financial Controller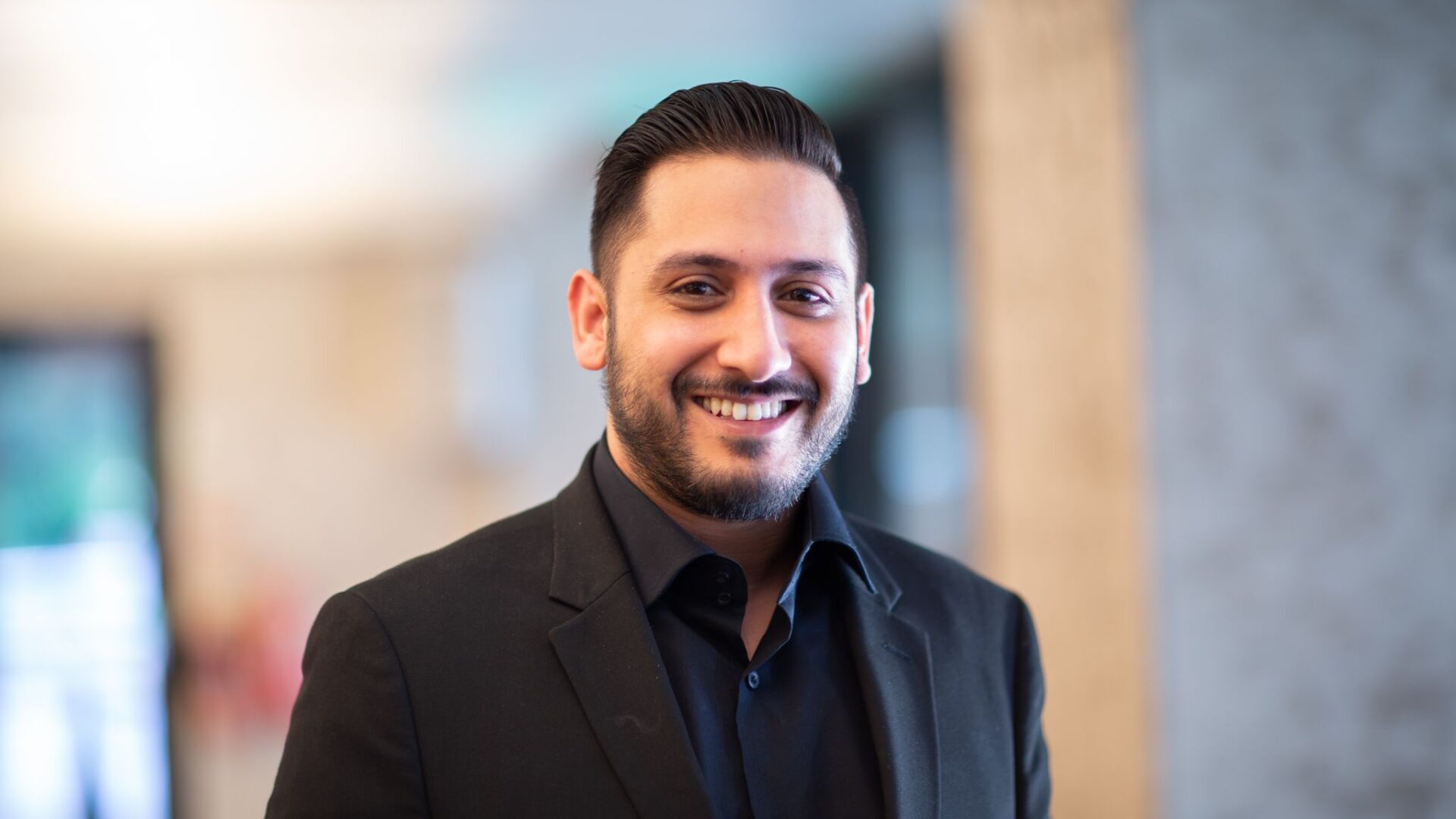 Sanjay Sharma
Procurement Manager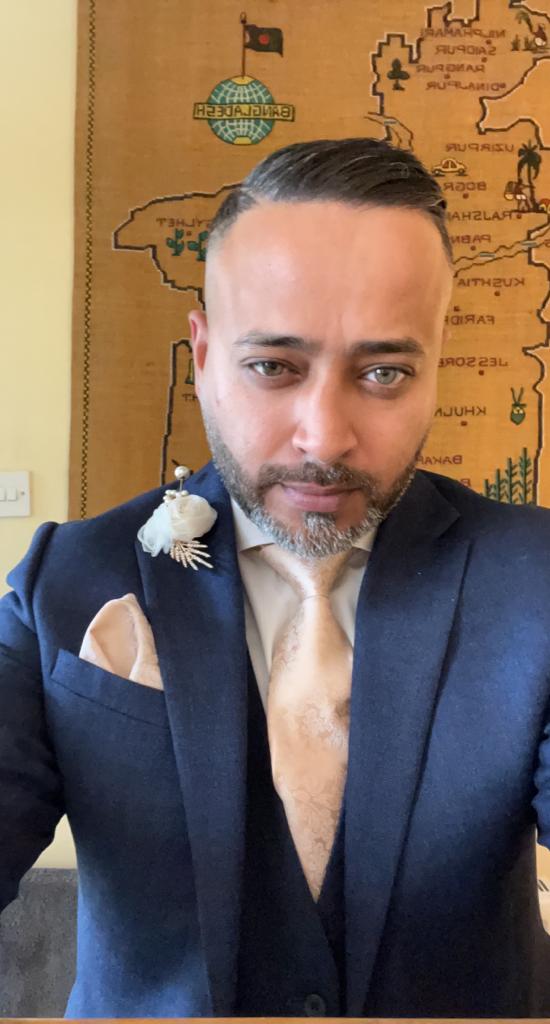 Shahj Hussain
Sales Manager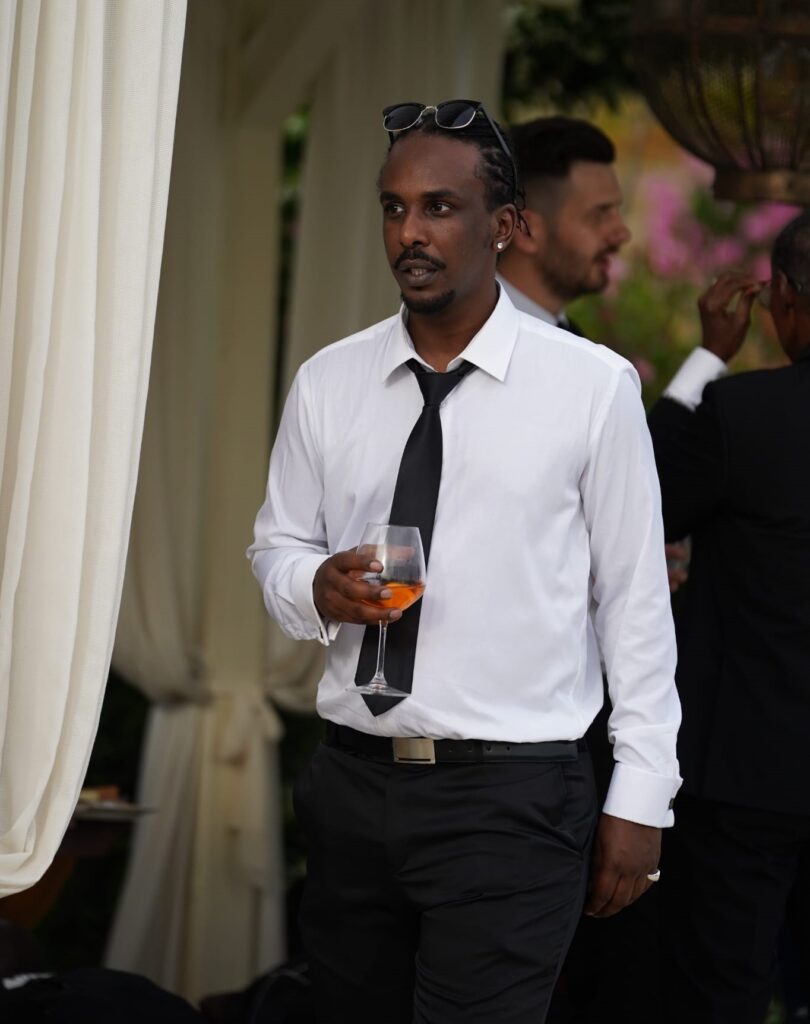 Yonis Osman
Senior Sales Consultant
Smmam Farooq
Sales Consultant
Janci Tharma
Sales Estimator
Sivakumar Pillai
Junior Estimator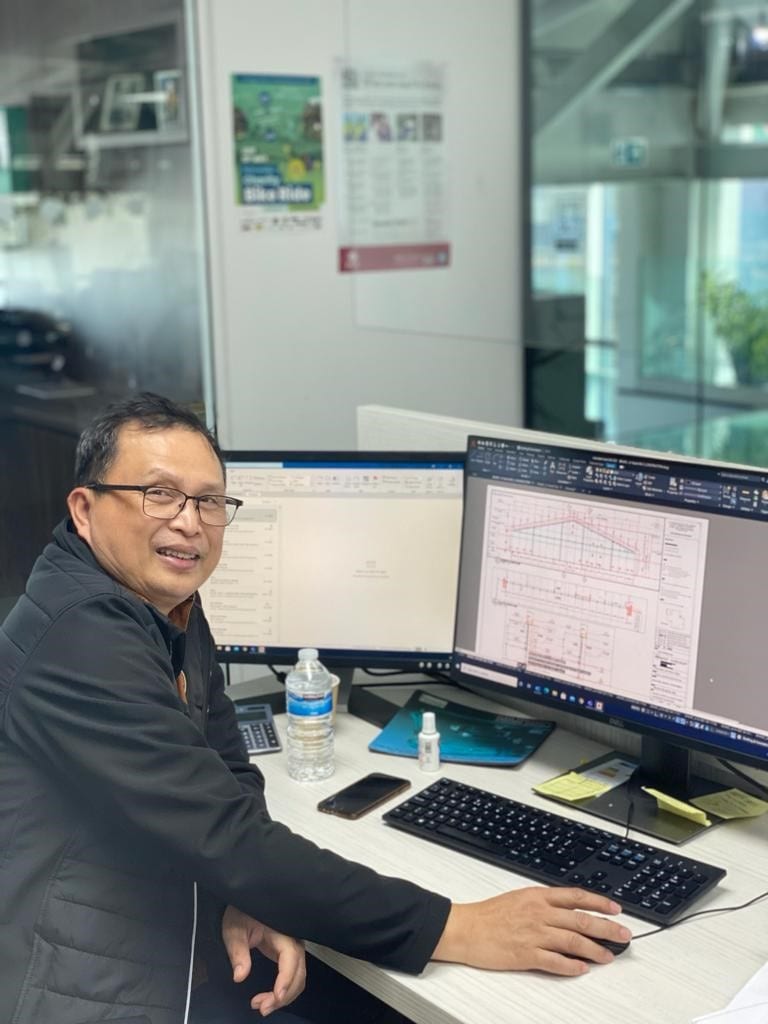 Jessie Valdez
Design Manager
David McAneny
Production Manager
Jack Zajac
Warehouse Stock Controller
Gabryelle Maia
Office Administrator
BSF Group Timeline
Key Milestones
2021
Greater emphasis upon gaining industry recognised accreditations. 2021 saw BSF obtain Secure by Design (SBD), Fensa and CMS Quality Mark accreditations. Additionally, UKAS recognised accreditations Gold/Silver/Bronze CMS Licence.
2020
In 2020 BSF modified our Standard Operating Procedures (SOP) adapting in line with the new Covid-19 regulations. Internal workplace modifications were made adhering to the new safety protocols as well as reviewing on site working procedures.
2019
In 2019 BSF completed works at 90-104 Berwick Street, Soho, London as part of the overall £105 million, c. 7,850 sqm (c. 84,500 sq ft) scheme which includes 13 retail units, 16 homes and substantial improvements to the public realm in and around Berwick Street, its market and along Hopkins Street

Located in the largest jewellery quarter in the country – Hatton Garden – we installed curtain walling frames with tilt & turn windows of Pilkington Profilit™ U-shaped channel system to this mixed development for the Crown Group of Hotels.
2018
After successful works at Shenfield High School in the previous year, BSF completed their 2nd School refurbishment for Davco Construction at Bournemouth Park Primary School.

BSF completed redevelopment works for Triple-A Developments Ltd, a three-floor retail emporium
2017
in 2017 BSF completed a brand-new Starbucks as part of the Royal Wharf Development led by Ballymore Group – this was the first of a series of 10,000sqm of retail/residential units completed by BSF

2017 also saw BSF undertake redevelopment works at Shenfield High School for Davco Construction
2016
BSF played a key role A £2.9m heritage-led regeneration scheme in Walthamstow St James -conservation area

In 2016 BSF successfully completed commercial project for Thames Motor Group at their new site in Slough
2015
in 2015, BSF Group completed works at 93 Southwark Street, London as part of a £3.8m Refurbishment for Scott Osborn Ltd

Located opposite the historic Olympic Stadium, BSF grew their residential portfolio with successful completion of an 8th Floor luxury penthouse
2014
2014 saw BSF complete their first school project at Bowers Park Academy for Horizon Construction Group

After successful works at Bridewell House in the previous year, BSF completed their 2nd residential project for Bennett Construction at Grove House, Student Accommodation, Ealing
2013
in 2013 BSF Group completed works at Bridewell House, Student Accommodation, London as part of a £6.5m new build project on behalf of Bennett Construction.

BSF completed works for Meridian Grand, one of London's most luxurious wedding and events venue.
2012
In 2012 BSF successfully completed their first glazed geodesic dome for Medway Towns Gurdwara.

Located in one of London's prime addresses, BSF completed comprehensive refurbishment works at 90 Chancery Lane London WC2A 1EU
2011
BSF completed Blocks C1 & C2 residential accommodation at Beaufort Park, Hendon for Ardmore Construction as part of one of the largest residential projects in the UK
2010
BSF completed an integral part of Stage 1 regeneration works programme at Barking Abbey Dental - 2 Arboretum Place, Barking IG11 7RL
Request a quote
Get your quote today! Please submit our online form to request for an estimate.
Describe your project with as much detail as possible and will consult you on what will most benefit your business objectives.
Our expert consultants will:
Provide an accurate, no-obligation quote
Offer ideas and practical solutions
Show you samples of our products
Tell us about your requirements